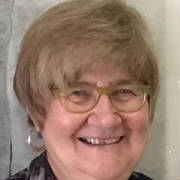 Linda L. Dutchak - VP Finance and Co-Owner
Linda Dutchak holds a Bachelor of Commerce degree in marketing and management from the University of Calgary. She has an extensive background in the Insurance Industry and holds the AIIC designation.
Linda oversees the adminstrative aspect of our operations.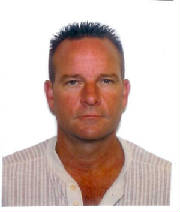 Sandy Dutchak - Manager Operations


Sandy Dutchak is our Manager of Operations. Sandy has been with Spectrum Batteries since 1992. He is responsible for overall day to day operations, and design / CAD work. Sandy holds a Diploma in Environmental Technology from Mount Royal College in Calgary, Alberta. He is totally cognisant of all current shipping and hazmat regulations surrounding lithium cells. SBI rigidly adheres to all Government Regulations in these areas.


Sandy and his staff design and fabricate battery pack/modules to either Sandy's drawings or the customers specifications. During his career, Sandy has held the positions of Pack Assembler, Manager of Canadian Operations, Design Engineer, and Technical Sales and Production Manager. Sandy's extensive experience in the design/fabrication of battery pack/modules and management give him the tools necessary to take Spectrum to the next level.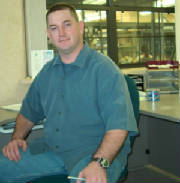 Technical Sales: Brian Murphy began his career at SBI in 2002 in our fabrication facility. He still is very happy to assist in this area when the need arises. Brian was promoted to sales in 2003. His educational background and hands on experience in the lab enables him to respond to customer inquires in a knowledgeable, professional manner. Brian has the technical expertise to assist customers in the design of battery modules for their particular application.
Brian holds an Associate in Arts from Wharton County Junior College and attended Texas A&M in College Station. His concentration was business administration at both facilities.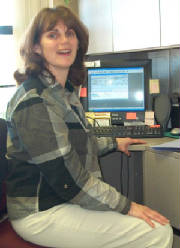 Customer Service: Joanne Borden. Joanne began her career at SBI as an Assembler in 1999. Joanne was promoted to Shipper shortly thereafter, and in 2002 added Customer Service and Inside Sales to her responsibilities.
Joanne is totally familiar with all aspects of customer service and shipping. She is a Certified Hazardous Materials shipper in full compliance with Hazardous Materials Regulations, Including US 49 CFR an IATA Dangerous Good Regulations.
You are assured of receiving superior assistance from Joanne.



Office Manager - Yolande Gouws is the newest member of our team. Her responsibilies include Materials Management, accounts receivable and payable, human resources, and all aspects of adminstration.