Workstations: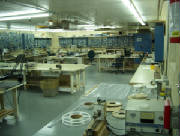 Spectrum Batteries' facility has several workstations - each tailored to fabricate a wide variety of different pack designs.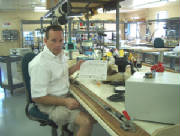 Professional Equipment:
Spectrum Batteries has the professional equipment necessary to assure our customers the product they receive will function as promised.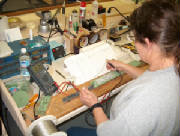 Quality Control:
All battery pack/modules must go through our quality control process before they are cleared for shipment to our customers. The packs are serialized, and the records are kept on file for future reference.

Spectrum Batteries is certified ISO 9001:2008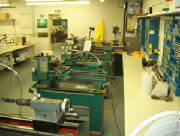 Mini Machine Shop:

Due to the wide variety of battery designs available, most parts are machined in house. This enables Spectrum Batteries to be flexible in fabricating new designs, and it enables us to keep our lead times very short.






Packaging: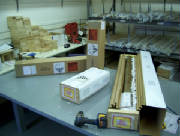 Our packaging is in compliance with strict shipping & packaging guidelines outlined by both International and Domestic authorities.
Spectrum Batteries is a Certified Hazardous Materials shipper in full compliance with all D.O.T., U.N., and IATA regulations.
We ship everywhere!